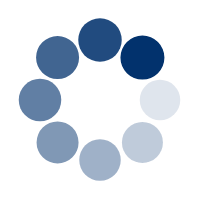 Enjoy uninterrupted Roleplay Shows on Live Gay Cams
Some of the hottest gay boys are waiting to meet like minded sex partners online! Do not disappoint them! Cum together with the sexiest men who get naked, open their asses, shake their shlongs and release their milky sperm all over live on cam from the comfort of their home! These are real gay boys who want to have roleplay sex online! Meet the ultimate sex companion and fulfill those wild kinky dreams. Extraordinary sexual adventures are just a few clicks away so don't fiddle-around anymore wondering how fucking online while playing a role it feels like! Take those simple steps towards becoming a member. This way users can access a gay friendly community of thousands of Roleplay loving amateur cam boys who are broadcasting live from their home or office. Engage these guys in private c2c sessions and play your part in different scenarios like daddy and sissy boy, BDSM and S&M fetishes, the ever popular master/dom and slave/sub, puppy play, construction workers, sports teammates, doctor and patient just to name a few. These guys have a wild imagination and the're not afraid to experiment. Convince yourself of how naughty amateur gay cam shows can get!
Find a Roleplay Aficionado 2day!
All fantasies come true at gayboyshow.com as imagination can run free in our amateur chat rooms. Roleplay and cosplay sessions can be spontaneous or pre-planned thanks to all chatting options we provide. There's nothing limiting online sex partners here, so the games can be as elaborate as users make it. Keep in mind that any such action consensually happens between two or more adults who choose to turn on that video camera and engage in an eroticized pretend game. We must all admit that a sex fantasy is hotter if shared and turned into a reality, no? So find individuals or group role-play chatting partners and become part of some of the hottest sex experiences imaginable right now! Horny boys at gayboyshow.com are craving for some exciting out of the ordinary sex. Connect live and play hardcore or easy breezy sex games now. Goodbye boring times!
Enjoy ⚣ Fetish Shows, Cosplay & Role Play with Sexy Gays
We are convinced at gayboyshow.com that the real fun in sex life begins with role playing. Members can enhance their online experience in different ways when they interact in erotic scenarios of sensual roleplay and take advantage of all the sexy outfits, cosplay costumes, makeup and other fun gear available to chatters worldwide. For instance, users chat with webcam models who are even willing to arrange private shows in public places like restrooms, gyms, parks, etc. Pick a time and a place with a real person who's willing to do some public flashing and enjoy some of the best erotic adventures with them! There's no limit to indoor fun either! These boys stream High Definition quality webcams so that everyone can see them for FREE as they prance around in the sexiest outfits. In PVT (private) shows members can see close-up anal action, crystal clear zoom-in shots of that precum, exhibitionist naked shows, fetish lovers who'll amaze in hardcore sexual performances, couples engaging in sizzling hot sexual behavior or groups having the time of their lives in intense role-play debaucheries. Don't waste time and choose a character to have erotic cosplay experiences now! Keep it safe & fun so that the memories and orgasms shared here will feed your soul for a long time.